[ad_1]

This story is the first in an occasional series examining different owner-operator-heavy fleets' leasing opportunities and structures. Is your leasing fleet exceptional in one way or another? Send tips for potential profiles to Overdrive News Editor Matt Cole. 
---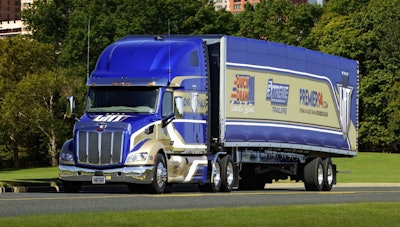 Albertville, Minnesota-based Long Haul Trucking has been in business for more than 30 years, and since its founding by John Daniels in 1988, has strived to be a driver-first organization.
The company is about two-thirds owner-operator and a third company driver. In 2013, the company switched to being employee-owned (hear more about LHT's employee stock ownership program in a podcast from Overdrive sister publication Truckers News via the link). While the fleet's owner-operators aren't able to participate in the ESOP, current LHT CEO Jason Michels said the owner-operators leased to the company experience the pride the company's employees take with their ownership through the support staff available to them.
"Having a support staff that is employee-owned, they definitely see the results of that through their dedication and work ethic," Michels said.
One of the first things owner-operators ask about when looking for a carrier to lease to is, of course, compensation — and Long Haul's structure hasn't changed in 20 years, Michels said.
Operators who use LHT's fuel card with discounts get 87% of the revenue of loads hauled, while owners who pay their own way get 90%. The company also pays 100% of accessorials, including detention pay, layover pay, stop pay and more.
"I think the biggest thing for us is doing that allows our owner-operators to have the quality equipment and be the professional-type drivers we look for," Michels said, adding that founder Daniels once told him if owner-operators get "the lion's share of revenue, [the company] will reap the benefits for it in the end."
In turn, for the 10% or 13% the company gets per load, Michels said they "make sure we support them … with the best support staff we can." This includes not only the dispatchers but also the accounting and safety departments and more. "That's a value we have to continue to provide."
LHT Vice President of Sales and Marketing Anthony Book said when he has talked with the company's owner-operators, they tell him the support they feel "from everybody through the company is a huge part of what retains" them.
The company has also avoided getting into the lease-purchase game because of the many issues that tend to surface in those programs, but Michels said if a driver comes to them with the goal of becoming an owner-operator, LHT will often bring on an operator as a company driver and work with the budding owner to build the financial support "to go on your own and get a loan and do it clean," he said. "We help facilitate the truck purchase and point them in the direction of lender options."
Speaking to the drawbacks of lease-purchase arrangements, Michels added, "If you take what is a potential driver and somebody that has a desire to be an owner-operator and to be successful, and you give them an experience that sours them away from industry as a whole, nobody's winning." 
LHT-leased operators pull conestoga flatbeds hauling a variety of freight ranging from raw materials to machinery and more.
[Related: The big-bunk Peterbilt of Ruth and Chris Smith, Beverly II, leased to Southern Pride] 
"The network itself is 48 states, coast-to-coast, and our drivers go where they want to go," Book said. "We hire out of all 48 and we domicile out of all 48. We don't require drivers to live in Minnesota or report back to Minnesota."
Book added that about 90% of LHT's freight is direct from shippers, giving LHT-leased owner-operators opportunity to build flexibility into their scheduling. "It allows the owner-operators to get used to static locations they're working at," he said. "They know that around their house they can load out of these places, and to get back home they can load out of these [other] places. There's a sense of security that comes with that."
Owners are welcome to bring their own conestoga flatbeds with them to the company when they lease on, but LHT also offers a weekly lease program for trailers in which owners can lease to own. The company previously tied the trailer lease program to the percentage of revenue, but it wasn't as beneficial to either side as a flat weekly payment.
"You find if a driver is having an extremely successful month, you're maybe getting a little more for that trailer than you need," Michels said, under the percentage structure. "On that same token, if a driver takes an extended period of time off, you're not getting anything" for that trailer.
LHT prefers its owner-operators to have at least two years of experience, preferably doing flatbed work, and no more than five jobs over the last three years. "Then it comes down to what kind of professional are you," Michels said. "We really take a lot of pride in Long Haul's reputation as a group, and our drivers that are currently here do, also."
As for equipment, the company accepts trucks that are four years old or newer, or older in some cases with further review.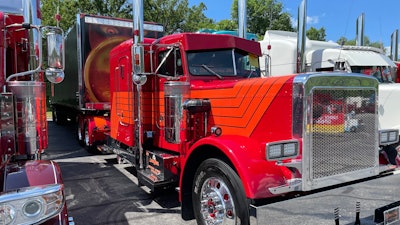 "We don't want to forsake a good person because of a bad truck," Michels said. "We never want to miss a great person because they don't have quite the right truck."
Finally, LHT helps its leased owner-operators who get their trucks serviced in the company's five-bay shop with "a heavily discounted hourly shop rate and really competitive parts pricing," Michels said.
[Related: Truckers mostly filling up on profits in 'feast or famine' oilfield trucking niche]
[ad_2]

Source link