[ad_1]

Trucking news and briefs for Tuesday, July 12, 2022:
Pennsylvania passes new snow, ice removal law
Truck drivers in Pennsylvania will have to be sure snow and ice is removed from their vehicles this winter with the passage of legislation that was signed into law by Gov. Tom Wolf on Monday.
The Pennsylvania Senate last week approved legislation that requires drivers to make "reasonable efforts" to remove ice or snow from their vehicles within 24 hours following heavy winter storms. The House approved the bill late last month. 
Named "Christine's Law," the legislation was championed by Pennsylvania state Sen. Lisa Boscola. She said the law would help prevent incidents like the one that befell Christine Lambert on Christmas Day 2005. She died when a large piece of ice dislodged from a passing box truck and crashed through her windshield. 
While the law requires drivers to make an effort to remove ice and snow from their vehicles, it does make two exceptions for motor carrier vehicles, mass transit vehicles, and buses from this requirement under the following conditions:
The driver is en route to a facility to remove accumulated ice or snow at the time they are stopped by law enforcement
Compliance with the requirement causes the driver to violate any other federal or state law or regulation regarding workplace safety or would be a threat to the health or safety of the driver
The Pennsylvania Motor Truck Association said it had opposed previous versions of this legislation. However, PMTA said it worked with Boscola to address their concerns and "appreciates the exceptions that she provided in the legislation."
Boscola said her legislation strengthens the existing law by deterring drivers and preventing tragedies before they happen.
The current law only penalizes a driver when serious bodily harm occurs from a snow or ice projectile, said a statement from the senator. Christine's Law gives police officers discretion to pull over a vehicle where the buildup of ice or snow poses a potential hazard.
[Related: Don't risk personal safety to avoid fines for not removing snow/ice from trailer roofs]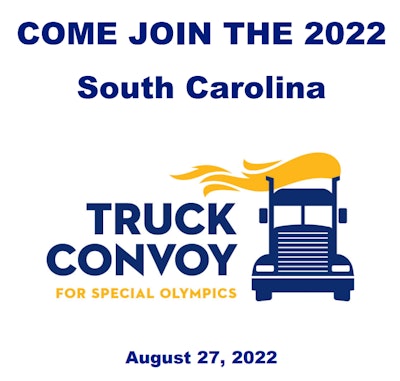 Trucking, supply chain groups press for end to redundant background checks
A number of trucking groups are among a coalition of supply chain and transportation organizations urging Congress to pass legislation that would do away with what the coalition calls "redundant background checks and duplicative fees" to obtain certain security credentials.
The American Trucking Associations, Truckload Carriers Association, Owner-Operator Independent Drivers Association, National Tank Truck Carriers and the National Private Truck Council are among the groups who penned a letter to U.S. House and Senate members Monday.
The letter calls on Congress to pass the Transportation Security Administration Security Threat Assessment Application Modernization Act, which would allow truck drivers and other transportation workers to use one valid TSA background check to enroll in multiple TSA programs, including the Transportation Worker Identification Credential (TWIC) and the hazmat endorsement. The bill has been introduced in both the House and the Senate.
The act "is a long overdue solution for essential workers like truck drivers, pipeline operators, longshore workers and warehouse managers, among many others, who must obtain these credentials as a condition of employment," the coalition said.
The coalition added that truckers and others in the supply chain "deserve a federal credentialing process that respects their time and money," noting that the legislation "directs the implementation of a streamlined system that supports America's workers."
Previous Highway Angel of the Year named Highway Angel again
The Truckload Carriers Association's 2020 Highway Angel of the Year, Royford Burris, has once again been named a Highway Angel for going above and beyond while on the job to help rescue victims following a crash involving an alleged drunk driver. Burris drives for Stevens Transport based in Dallas, Texas.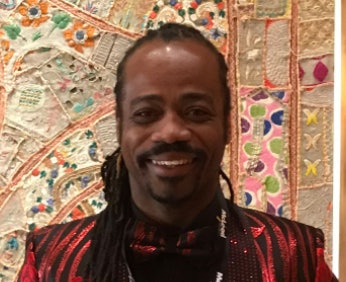 On Saturday, April 16, around 3 a.m., he was driving through Cockeysville, Maryland, on I-83. Burris said that he noticed a white Acura RLX quickly approaching behind him. Just moments later, to his surprise, the vehicle almost sideswiped the left side of his truck, then sped past.
About two miles down the road, Burris watched as that same Acura, still driving erratically, suddenly rear-ended a Kia Sportage.
"I saw it right in front of me, less than a quarter mile away," Burris said. "I was like, 'oh my god.'"
News reports said investigators claimed the initial crash led to multiple secondary crashes. A GMC Envoy crashed into the Kia and a Nissan Altima. The driver of the Kia was standing near the passenger-side door when the vehicle was struck by a Ford Mustang. The driver of a Chrysler Voyager was trying to avoid the crash and struck a guardrail, as well as the Kia, police said.
After watching the pileup of vehicles unfold before his eyes, Burris knew he had to stop and assist. He slowly maneuvered his truck and trailer past the accident scene a safe distance away to the shoulder. Once safely stopped, he helped victims out of their crashed vehicles, for fear that a fire may erupt.
Burris stayed on the scene until emergency services arrived and provided information to police regarding the driver who was allegedly under the influence. 
TCA has presented him with a certificate, patches, lapel pin and truck decals. Stevens Transport has also received a letter acknowledging him as a Highway Angel.
[ad_2]

Source link